Team of Solution Providers
Broad expertise IN-HOUSE, spanning many capabilities and specialties
From initial design through final testing and approval, our ODA team will speed the certification process and issue your STC to move your product to market or return your aircraft to service. We leverage the engineering experience gained from our innovative auxiliary fuel system products and VVIP interior designs to integrate any system into existing aircraft. Our technical publications team creates clear succinct operational, maintenance and continued airworthiness manuals.
Turn-key engineering and certification capability
Accelerated timelines versus direct FAA submission
Wide range of engineering and certification experts
Full spectrum project management
Optimize and align STC structure with product market
Life cycle support for STCs
Foreign validation coordination
Minimizing Client Downtime Through ODA Status
Certification & ODA Services
Long history of stc excellence
Based on our track record of FAA compliance with challenging designs, the ALOFT Organization Designation Authorization (ODA) has earned FAA delegation to approve a broad array of flight-worthy products.
We support all types of aircraft

We support all types of systems

We are a long-standing and high performing oda

Complete Engineering Design, Systems Integration, Analysis & Final Certification Approval
Engineering Services
Bringing unique thinking and solutions to aviation challenges

Electrical Engineering
Innovation drives our team. Our unique capabilities enable us to integrate a broad spectrum of advanced technologies with aircraft systems for both civil and military applications. We offer our customers a comprehensive turn-key solution that includes conceptual designs, detailed wiring diagrams, and substantiation documentation for both testing and analysis. We specialize in VIP interior completions, 3rd party modifications and special missions system design.
14 CFR Parts 23, 25, 27 & 29 Aircraft
Avionics integration Modifications (ADS-B Out, FAN, etc.)
ARP4761 System Safety Analysis support
DO-160 Environmental support
DO-178 Software support
System integration Modifications (SATCOM, Auxiliary Fuel, etc.)
Printed Circuit Board designs
LRU Hardware designs
R&D Engineering Laboratory
Transmit Portable Electronic Device (T-PED) Testing support
Wiring Diagrams meet ATA 100 standard-all associated Ch.91 data (Hookup list, Wire list, etc.)
Wire Harness Assembly designs
EWIS SSA-all supporting analysis/test plans per 25.1701.
Full VIP Interior Completion data package – Green or Refurbishment

Diagrams, Analysis, Test Plans/Reports, etc.

R&D Engineering Laboratory
Transmit Portable Electronic Device (T-PED) Testing support

MECHANICAL ENGINEERING
For nearly 40 years, we have been continuously designing, manufacturing, installing and certifying auxiliary fuel system (AFS) solutions for a variety of aircraft. In addition to developing racks, trays and other installation solutions for electronic LRUs, our highly-trained and qualified team of experienced engineers can solve for the most challenging technical requirements presented by any VIP aircraft interior installation.
Fuel System Design

Seal, Valve, and Manifold Design
Pressure Relief Design
Noise and Thermal Insulation Design
Electrical Bonding and Wire Routing
Motive Force Design

VIP Completions Design and In-Flight Entertainment

Periphery equipment (lights and speakers) in interior liner
CMS equipment – touch panel, light control, USB ports
Plumbing Design
Monuments, Divans and Galley Equipment Design
Water/Waste
Environmental Control System

Install of OML Equipment

Large External Radomes, Antenna and Adapter Plates
Antenna Power Supply & Satellite

Smoke Detection Fire Suppression System Design
ARINC 600 and 404 rack, tray, hold down and cooling fan/plenum design
Environmental Control System Analysis
Monte Carlo Analysis
Human Factors Analysis
Rapid Decompression Analysis and Blowout Panel Design
REACH & RoHS Compliant Designs
Fluid Flow, Thermal and Ventilation Simulation and Analysis
ETOPS Analysis
Egress Analysis
3-D printing Fused Deposition Modeling (FDM)
Testing Capabilities:

Engineering Dry Lab
Auxiliary Fuel System Test Rig
Full System Testing
Adaptable Simulating for Various A/C Platforms

STRUCTURES ENGINEERING
From part detail to system integration to airframe level evaluations, our in-house team of structural engineers and analysts have the knowledge and capabilities to tackle the toughest design challenges. We support a wide variety of design solutions and produce the necessary structural substantiation reports that are required for certification efforts.
Outer Mold Line Modifications – Antenna Radomes, Winglets and Finlets

Dynamic Analysis
Aerodynamic Loads Analysis
Birdstrike Analysis
Flutter Analysis
Vibration and Buffeting Analysis

Primary Structure Modifications – Fairings, Cargo Compartment Modifications

5 ft/s Fuselage Evaluations (14 CFR 25.721 compliance)
Windmilling Analysis
Rotorburst Shielding Design
Substantiation of Structural Airframe Modifications & Repairs (MRO)
Static Strength
Fatigue / Damage Tolerance Analysis
NASGRO v9.2
Finite Element Analysis (FEMAPv12 / NX Nastran)
Linear Static
Modal / Frequency Response
Buckling
FEM Validation (Testing / Classical Methods)
Custom Honeycomb Panel Material Testing (14 CFR 25/27/29.613 compliance)
Substantiation of Structural Airframe Modifications & Repairs (MRO)
Real-time MRB Support
Weight and Balance Change Assessments

System Safety Engineering
From In-cabin Entertainment Systems to Auxiliary Fuel Systems (AFS), we ensure that our System Safety Assessments (SSA) successfully meets our customer's certification needs. In order to demonstrate that all safety measures are met, we use a systematic comprehensive evaluation of the overall system integration. Our evaluation ensures that the system performs its intended functions and that the overall safety, both physical and functional failures, meet the requirements of relevant FARs and JARs. In addition, we check for probability of occurrence and hazard severity while ensuring the system's effects on airplane level hazards are well understood.
Boeing Classic, Next-Generation and MAX 737-7 Auxiliary Fuel Systems
Commercial Aircraft Corporation of China (COMAC) ARJ21-700 Auxiliary Fuel System
Various VIP Aircraft Interior Installations
Large aircraft Cockpit Management Systems
Functional Hazard Analysis
System and SubSystem Hazard Analysis
Failure Modes and Effects Analysis
Reliability Analysis
Fault Tree Modeling and Analysis
Common Mode and Common Cause Analysis
System Safety Analysis
Human Factors Assessment
Experience dealing with foreign authorities

Engineering Design and Drafting
The Design and Drafting team provides detailed pictorial renderings, material strength data models, dimensional models and drawings for analysis as well as fabrication and installations of a wide range of products.
Custom aircraft interior installations
Auxiliary fuel tank systems
Electronic racks and trays
In Flight Connectivity and Entertainment systems
2D and 3D CAD Design Software to ASME standards
Digital Model/Drawing Data to suppliers for Automated CNC
Manufacturing and CMM Inspections
Prototype and flight-approved 3D printed Parts on our FORTUS printer
AutoCAD and AutoCAD Electrical (2D)
Inventor, Solid Works & CITIA V5 (3D models and Drawings)
Image files such BMP, JPEG, PNG or TIFF
Prototype parts printed in ABS plastic.
Flight approved parts printed in ULTEM 9085
Industry Leading Technical Library
Technical Publications Services
Accurate. Detailed. User-Friendly.
Our full-service in-house team offers a wide range of technical publications services including the creation of electronic publications of Airplane Flight Manual Supplements and Instructions for Continued Airworthiness (ICAW). Our team has the skills and expertise to create fully customizable publication packages. In addition, we can also provide a detailed review of existing aircraft technical documents and create new, easily manageable and well-organized manual sets.
Aircraft Maintenance Manual Supplements (AMMS)
Airplane and Rotorcraft Flight Manual Supplements (FMS)
Component Maintenance Manuals (CMM)
Electrical Wiring Interconnection System Instructions for Continued Airworthiness (EWIS ICA)
Engineering Orders (E/O)
Fault Isolation Manual Supplements (FIM)
Flight Attendant Manual Supplements (FAMS)
Illustrated Parts Catalog Supplements (IPCS)
Instructions for Continued Airworthiness (ICAW)
Maintenance Planning Data Supplements (MPDS)
MSG-3 Analysis
Passenger Briefing Cards (PBC)
Part Information Letters (PIL)
Service Bulletins (SB)
Service Letters (SL)
Temporary Revisions (TR)
Wiring Diagram Manual Supplements (WDMS)
Flight Crew Operations Manual (FCOM)
Cabin Crew Operations Manual (CCOM)
EWIS ICA
Creating Easily Adaptable STC Solutions
STC Catalog
Supplemental Type Certificates FOR PURCHASE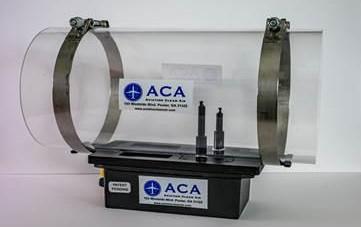 Air Ionization STC
ALOFT is offering the only stand-alone AML-STC for installation of the Aviation Clean Air (ACA) proactive Air and Surface purification components. The components and installation methodology are designed (in the physical size, capacity and design) to fit into any aircraft which will immediately improve interior air quality and kill pathogens where they sit on all surfaces wherever the conditioned air reaches.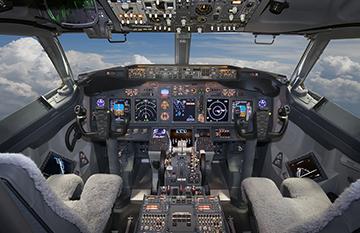 NextGen ADS-B Out STC
ALOFT installs the supplemental type certification (STC) process for ADS-B Out compliance solution. Our FAA ODA capabilities allows us to complete the complex design, installation and STC certification process for ADS-B compliance within the tight schedule of a routine maintenance inspection.